Page 14 - Arctic Blast (Kevin Richardson) : Flip It & Read It
P. 14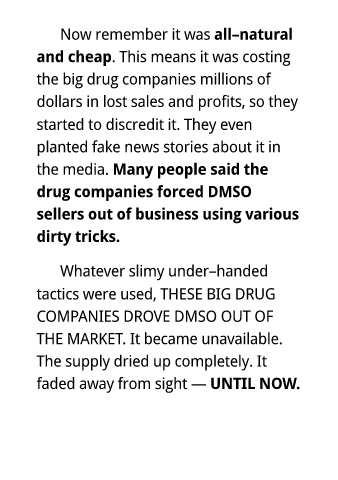 Now remember it was all–natural

          and cheap. This means it was costing


          the big drug companies millions of

          dollars in lost sales and profits, so they


          started to discredit it. They even

          planted fake news stories about it in


          the media. Many people said the

          drug companies forced DMSO


          sellers out of business using various

          dirty tricks.



                Whatever slimy under–handed


          tactics were used, THESE BIG DRUG


          COMPANIES DROVE DMSO OUT OF

          THE MARKET. It became unavailable.

          The supply dried up completely. It


          faded away from sight — UNTIL NOW.